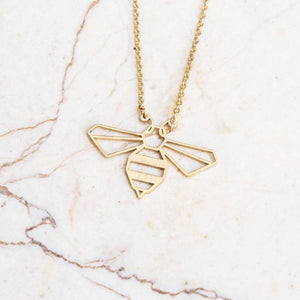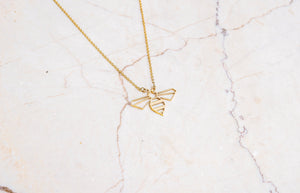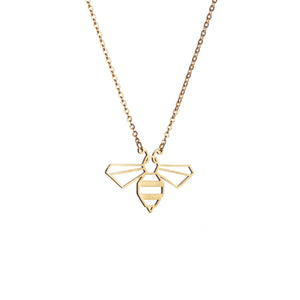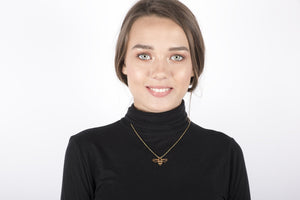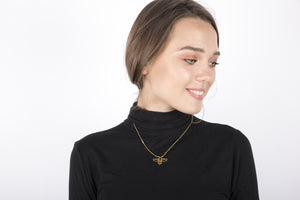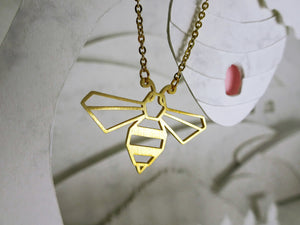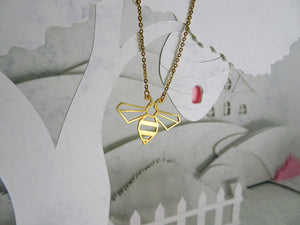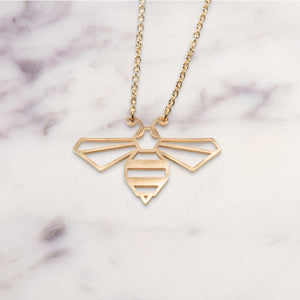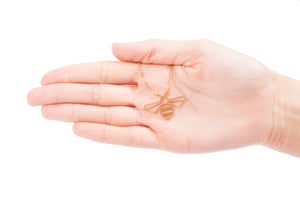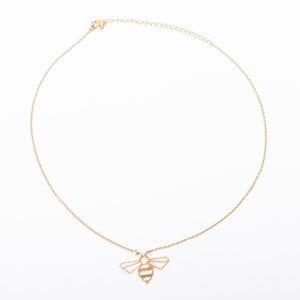 Great gift
A simple but stylish necklace perfect for animal lovers. I have bought a few as gifts and have a couple myself. Hoping to buy more too!
Fabulous necklace
This necklace is amazing. It's delicate but very effective and stylish. Had a compliment first time I wore it. I bought it in gold and the colour and style of it allows you to wear it with any outfit. I thoroughly would recommend this necklace
Bee Gold Origami Necklace
I was charged and never received the order. It was apparently returned to sender and I never got my money back. I just wanted the necklaces and some how there was a miscommunication with delivery and they never delivered them.
Hi Christina, sorry to hear you've been let down by our delivery partner here. We'll be in touch to sort asap if we haven't already
Bee Necklace
I love this necklace it's so cute. I ordered it as a gift. I love how quick the delivery was. The company did a good job of keeping me updated I truly appreciated that.