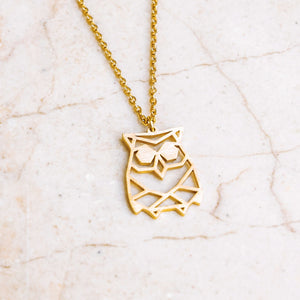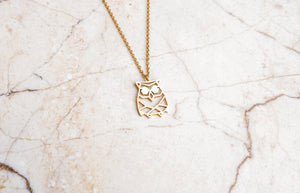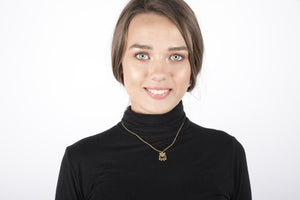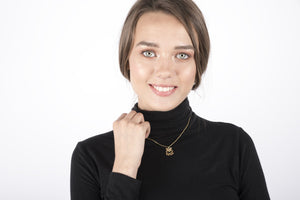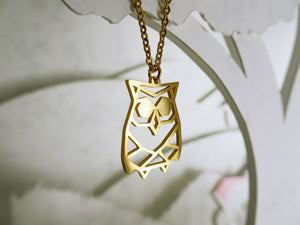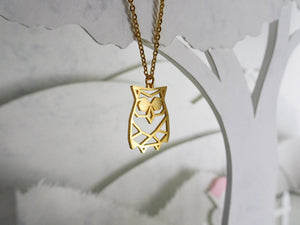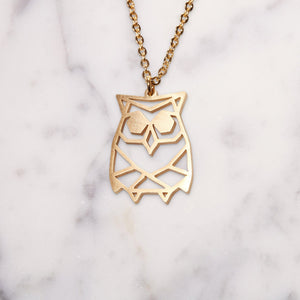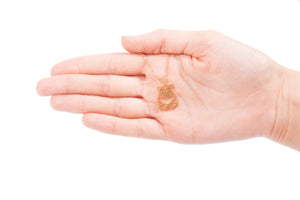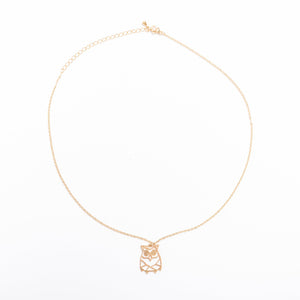 Owl Gold Origami Necklace
The product was well packaged, which is appreciated and clearly shows the company care that their products arrive safely, as the product arrived in perfect condition.
Owl gold origami necklace
I bought this as a gift for my sister who LOVES owls. She was ecstatic when seeing the necklace and she now wears it every day. I would highly recommend La Menagerie jewelry to anyone.
Owl Gold Origami Necklace
New purchases
Every year my sister in law and I purchase another new necklace. This year it was the owl and flamingo that we have added to our collections. We just love the work that has gone into each design and the quality is amazing. I get loads of compliments every time I wear one of my necklaces. Everyone should have at least one in their jewellery collection.
Owl necklace
I gave this to a dear friend for her birthday and she raved about it!
---